You can review a few events from her timeline below.
The great history of Delta Queen in fact start in Scotland, where she was born as a twin sister to the Delta King (from 1924 to 1927).
They were shipped in pieces and assembled at Banner Island shipyard in Stockton, California.
If we look at the average cost of $75,000 for boats at that time. It can truly be said that she was the Queen from the very beginning, her final cost was $850,000.
December 12, 1925 – Delta Queen was launched in Stockton, California
The "royal twins" were christened on May 20, 1927
June 2, 1927 – Maiden voyage from San Francisco to Sacramento
June 26, 1938 – Delta Queen and Port of Stockton raced 17 miles from Sacramento down river to Clarksburg. Delta Queen carried 900 passengers who paid 50 cents each. Port of Sacramento won by a whisker.
Autumn 1940 to August 1946 – Served U.S. Navy as floating barracks, training facility and troop ferry. Placed in service as Yard House Boat – YHF 7 (1941–1944), after reclassified to Ferryboat – YFB-56 (5 July 1944–28 August 1946). She ferried (up to 3,200 men at once) wounded Pearl Harbor victims ashore from large ships. For which she was awarded two medals American Campaign Medal and World War II Victory Medal.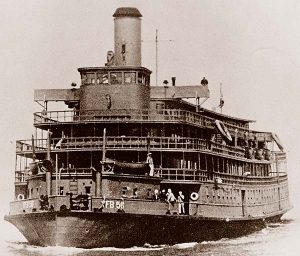 December 17, 1946 – Delta Queen sale confirmed for $46,250 to Cincinnati, Ohio's Greene Line Steamers.
April 19 – May 18, 1947 – Delta Queen crated and towed more than 5,000 miles from California through the Panama Canal to New Orleans.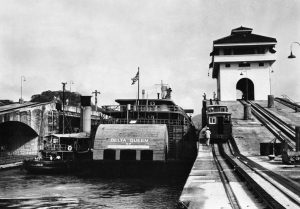 Summer 1947 – Summer 1948 – Delta Queen proceeds under her own power to Pittsburgh and undergoes $750,000 in renovations.
June 30, 1948 – Debut Ohio River cruise from Cincinnati to Cairo, Illinois
1958 – Greene Line advertised Delta Queen for sale. California businessman Richard Simonton bought a majority of the stock and she continued service.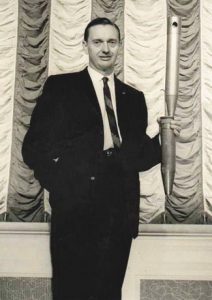 February 23, 1960 – Newly added calliope premiered in Memphis
April 1963 – Delta Queen and Belle of Louisville race and it is a publicity success.
1966 – Congress passed law banning wooden superstructures with more than 50 guests but Delta Queen granted two-year exemption, which was later extended to 1970.
June 1970 – Delta Queen added to the National Register of Historic Places.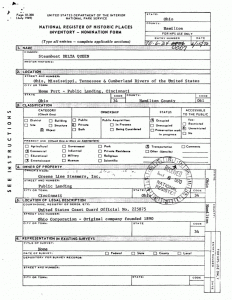 October 21 – November 1, 1970 – Farewell cruise from St. Paul to NOLA as exemption expired
December 1970 – Exemption added as amendment to another bill and signed into law
September 1971 – Delta Queen contracted to carry U.S. mail and has its own postmark
August 17 – 24, 1979 – President Jimmy Carter and family ride a St. Paul to St. Louis cruise.
1989 – Designated National Historic Landmark
January 2004 – Inducted into National Maritime Hall of Fame